Commercial Air Conditioning and Refrigeration Specialists Noosa Heads and Sunshine Coast.
Commercial Air Conditioning Units
Gealy's Air Conditioning & Refrigeration are local specialists in commercial air conditioning systems. Our experienced team conducts commercial HVAC (Heating, Ventilation, Air Conditioning) installation, repairs and maintenance in commercial spaces that include: hotels, local government buildings, supermarkets, shopping centres, medical centres and service stations. We are also well known for designing complex air conditioning systems for unique commercial set-ups. 
Our excellent reputation in delivering professional services extends across all areas of industry, providing solutions to everything from small businesses to multinational companies. With experience in all different types of commercial properties, we are the team to trust for your HVAC needs. 
If you're looking for installation, repair or maintenance on the following systems, we are the team for you:
Split air conditioning systems

Ducted air conditioning systems

Multi-head air conditioning systems

VRV air conditioning systems

Rooftop air conditioning systems

Chiller systems

Central air handlers

Cassette-type air conditioning systems

With fully trained air conditioning technicians always at our disposal, there is no job too big or too complex for our team. From recommending the air conditioning system, to its installation and servicing, we offer the complete package.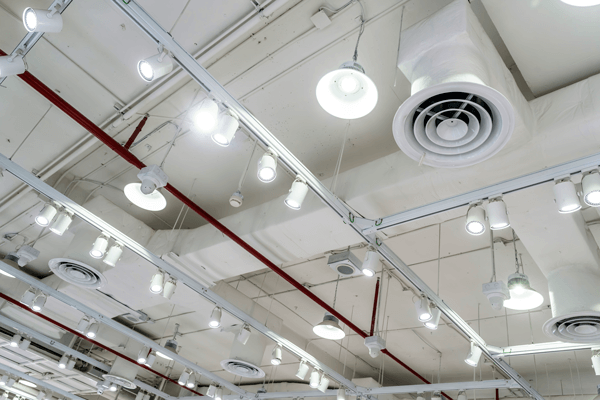 Design
With years of experience working with businesses across the Sunshine Coast, Gealy's can design a purpose-built commercial air conditioning system to suit any situation. From warehouses to offices, our expert technicians understand the most effective way to keep your workplace cool.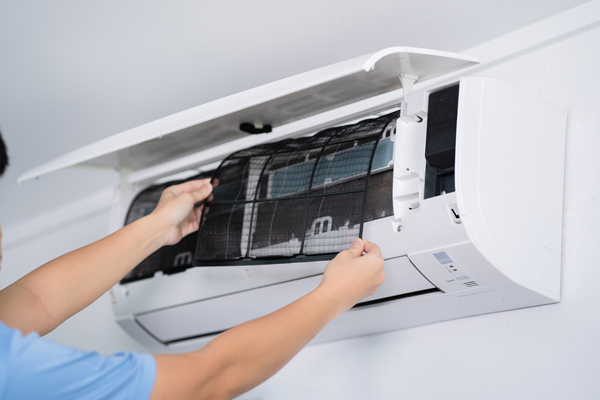 Installation
With access to the industry's largest suppliers, Gealy's can install commercial air conditioning systems across a range of brands and models. We can also have purpose-built components manufactured so that the installation fits perfectly with your existing structure.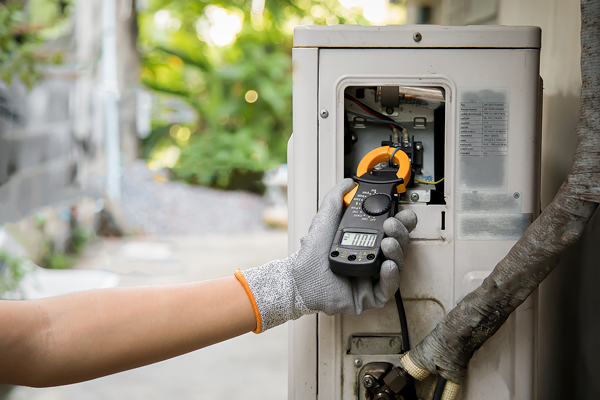 Maintenance
With ongoing service packages that ensure your HVAC system runs smoothly, Gealy's provides inspections and maintenance to commercial clients all year round.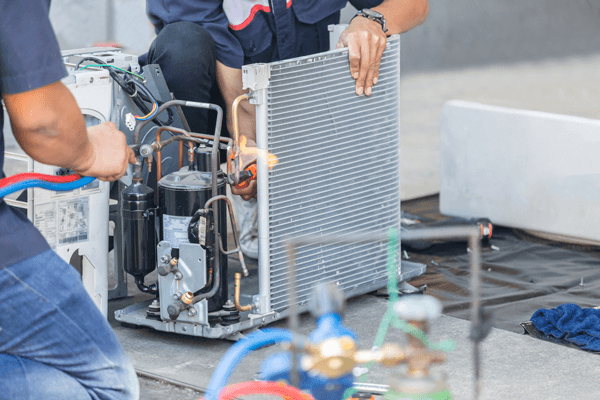 Repair
Should your air conditioning system fail, Gealy's is always on hand to deliver timely, cost-effective repairs. Gealy's clients also have access to our emergency electrical services, which operate 24 hours a day, 7 days a week.
Gealy's also specialises in commercial and industrial-scale refrigeration solutions. We offer services for cold rooms, freezer rooms, upright refrigeration units and freezers, under bench units, display cases, chilled water units, ice machines, beer reticulation systems and post-mix refrigeration. 
Beyond our retail systems, for commercial clients, Gealy's offers custom refrigeration solutions and preventative maintenance contracts. Our professional service ensures you have the most energy efficient set-up for your business, helping you save on power and repair costs.
Commercial Aircon Repairs
At Gealy's, we understand that commercial air conditioners and refrigerators are a vital part of many businesses. If you experience a breakdown, we will be there to help get your system up and running as soon as possible. 
Our highly qualified and experienced technicians with their fully equipped service vehicles offer reliable and efficient commercial air conditioning repair 24 hours a day, 7 days a week. 
Our expertise and knowledge enable us to assess and repair any faults identified in a timely manner.
Ongoing Commercial Refrigeration Repairs
Gealy's refrigeration maintenance contracts provide clients with peace of mind that their equipment will perform and run efficiently, when they need it most.
Advantages of the Maintenance Program
Priority support

Regular servicing

Reduces the chance of breakdowns and disruptions to the running of your business

Dramatically decreases the chances of losing expensive stock at unfortunate times

Makes sure your equipment is running efficiently
If you have any questions regarding preventative maintenance contracts or would be interested in receiving a free quote please contact us and we will assist you where possible.
Gealy's Refrigeration design, supply and install commercial cool rooms on the Sunshine Coast. We pride ourselves on our ability to tailor your design to suit the specific needs of your business and ensure you are provided with the most effective refrigeration solution for the Queensland climate.
For pool heater repairs or servicing on the Sunshine Coast or upgrading your heating installation on your pool contact Steve for an obligation FREE quote and appraisal.
Commercial Air Conditioning Sunshine Coast
At Gealy's we understand how important it is for you, your business and your clients to have your air conditioner running 100% efficiently. Installing a quality commercial air conditioning unit ensures less hassle, fewer call-outs, and a constant air temperature. 
If you are in the market for a new commercial air conditioner or simply adding to your existing our fully trade qualified staff will provide professional advice to suit your specific needs.
Commercial Air Conditioning Installation
With your new installation you can rest assured as we use only the best equipment, fixings and experience to carry out all of our installations in saying that we guarantee our workmanship 100%. Our experienced staff and fully equipped service vehicles are capable of carrying out most commercial installs whether it be rooftop package, split ducted, multi-head, cassette, VRV/VRF or high wall split systems.
Contact us for a free quote.
Commercial Air Conditioning Repairs/Breakdowns
Our trade qualified staff are available 7:30 to 4:30 Monday to Friday and 24 hours 7 days a week for emergency call outs. We carry a good selection of common parts and all types of refrigerant to carry out repairs when and if these emergencies should arise.
Preventative commercial air conditioning maintenance
Gealy's offer all types of maintenance packages to suit your specific needs and budgets. By using us to maintain your equipment regularly, such as monthly, bi-monthly, quarterly or even annually, your equipment will be more reliable and less likely to fail. 
Maintaining a fully functioning air conditioning system is also vital for customer comfort and health. HVAC systems that are not routinely serviced, maintained and repaired can breed harmful bacteria and result in low-quality ventilation. 
In the unlikely event that your equipment breaks down, we will send a priority response technician (available 24 hrs a day, 7 days a week).
Keep cool in summer and warm in winter with our heating and cooling solutions for everyone's needs and budgets.
We guarantee that all work completed is in accordance with the current OH&S standards. The safety of your staff and customers is always our priority.